Entertainment
BUZZ
Ball J climaxed 2022 GMA-UK and SOD Night UK with unforgettable thrilling performances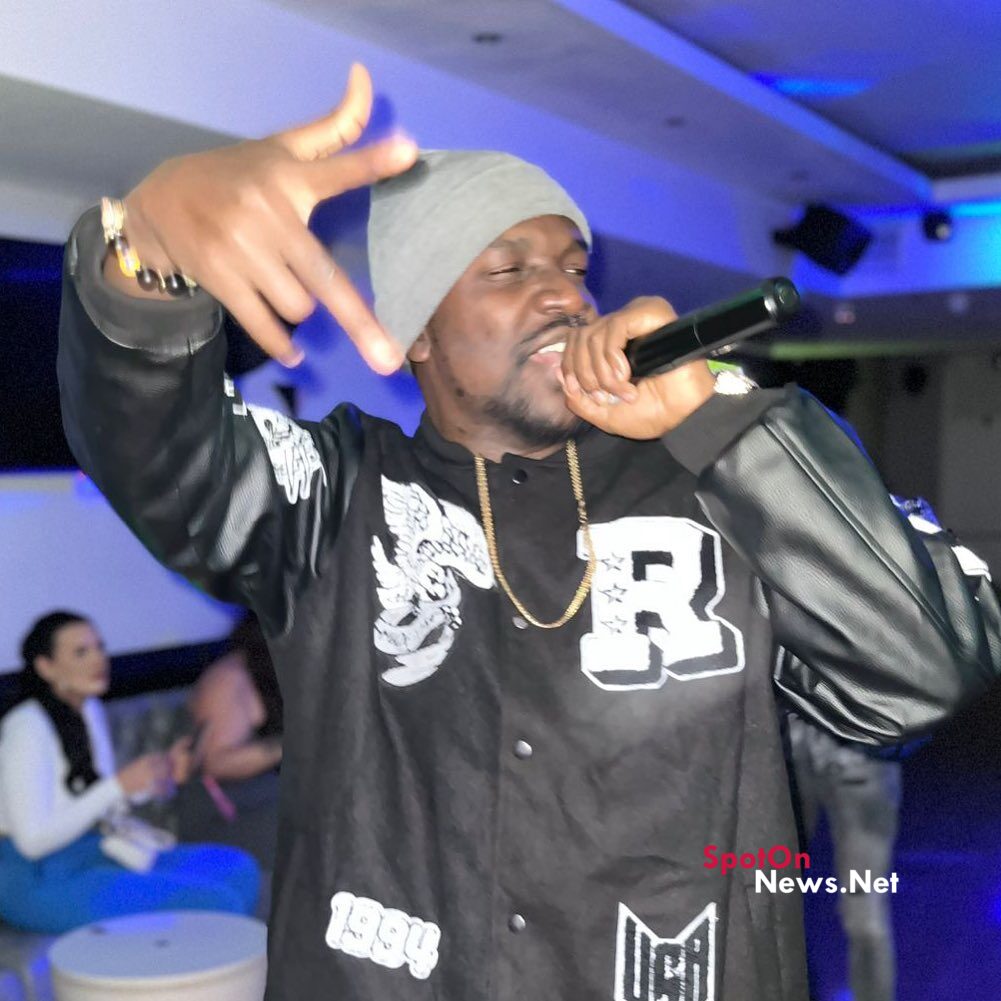 Ball J climaxed 2022 GMA-UK and SOD Night UK with unforgettable thrilling performances
Ghana's celebrated rapper and music producer, Ball J has climaxed this year's Ghana Music Awards UK (GMA-UK) with a debut electric performance that wow patrons of the event all night.
The award which is in its 15th edition, saw the rapper treating both foreigners and Ghanaians to his soothing rhythmic lyrics to get mouth agape and patrons on their feet to dance to his fine-lyrical-tunes.
He treated fans and patrons to his viral rap track "22 in twos", "Youbeguy" and other sensational tracks which earned him the cheers as they geared him on at the grand event on Saturday, October 29, 2022.
Speaking in an interview with SpotOnNews after his sterling performance, Ball J who is privately known as Albert Serebo Ayeh-Hanson said his first performance on GMA-UK stage was a giant step in his music career.
"I have played shows in Africa. Seeing myself with my music this far is a big progress for me. I see all as great motivation for me to keep going all out," he said.
Ball J indicated that the performance has deepened his links internationally and given him the opportunity to meet a United Kingdom based record team, Sons of Destiny Records, stressing that the team was collaborating with his local based managements for a project.
Touching on how rap music has excelled in today's industry, Ball J stated that rap music revives the heart and boosts the joy in people while turning them on to shake a body and to gain their full attention in listening to the sense in the lyrics which is being laced together.
"I think rap is in a good path today in terms of performance on stage. The culture is about call and responds or a good hook or chorus which the fans can relate and I think we've still got it," he added.
A week after GMA-UK event, Ball J also thrilled foreigners at another well patronised event dubbed: "Sons of Destiny records (S.O.D) night UK".
This event brought together over ten thousand patrons to experience the phenomenal rap performance of the "22 in twos" hit maker who shared stage with other local afro beats and foreign artistes to connect and build contacts.
He charged his fans to expect more international appealing performances from him during this festive as well as more music from him in next year, adding that "I'm working with SOD records to make this happen."
Source: www.spotonnews.net