Politics
Borrowing to fund free SHS is unsustainable— Dr Apaak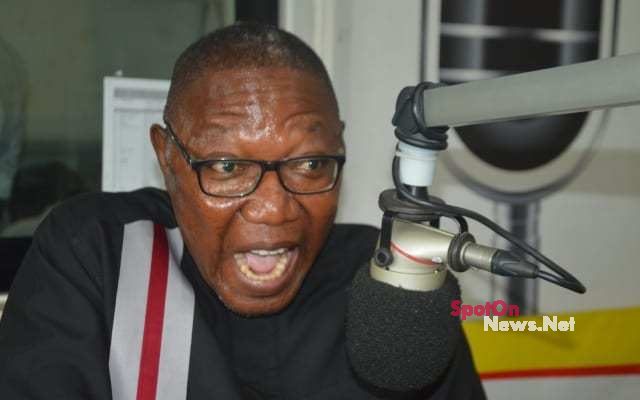 Borrowing to fund free SHS is unsustainable— Dr Apaak
Deputy Ranking Member on Education Committee of Parliament, Dr Clement Apaak, says borrowing to fund government's free Senior High School (SHS) is not sustainable.
Dr Apaak, who is the Member of Parliament for Builsa South, said indications by a Minister of State-designate at the Finance Ministry, Charles Adu Boahen, that  Ghana would sell sustainable bonds for up to US$US1 Billion by July was not the way to go.
In a statement issued to the Parliamentary Press Coprs, in Accra, Dr Apaak said borrowing to finance the programme was not sustainable.
"This is because the student population increases each year. We currently have 1,200,580 students in the public Senior High School (SHS) system, and the numbers will increase next year and every year, naturally, as we keep making babies. The trend is self-evident," he explained.
Since the implementation of the programme in 2017, Dr Apaak said GHC7 billion has been approved by Parliament for financing the programme and "based on the above, it's justified to ask government to tell Ghanaians how much it has borrowed to finance free SHS".
Despite the investment, Dr Apaak said that the provision of educational infrastructure was not commiserate, leading to the introduction of the double-track system.
He said that out of 1,119 infrastructure projects government initiated since 2017, only 539 have been completed and that the securitisation of Ghana Education Trust Fund (GETFUND) in 2018 for an amount of 1.5 billion dollars to help address the inadequate infrastructure, that is, to complete some 766 old GETFUND projects and to add new infrastructure, has not changed the situation.
"The need to consider a more sustainable source of financing the FSHS policy is urgent now more than ever, because as the student population increases, so will their needs: space, food, textbooks, teachers etc," he noted.
Sustaining and improving Ghana's secondary education means the issues of inadequate space must be addressed, he observed.
"This will require a national forum of stakeholders to discuss all the challenges, especially a sustainable source of funding FSHS. Obviously budgetary allocations and loans have been unable to resolve the challenges; proven to be insufficient so far."
Rather than being defensive, Dr Apaak said government must admit the funding challenges and bring all stakeholders together for a solution.
"A national forum if we are to avert the worsening conditions in our secondary schools cannot be overemphasised," he said.
Source: www.spotonnews.net