Movies
Brothers- Ang Probinsyano Episode 177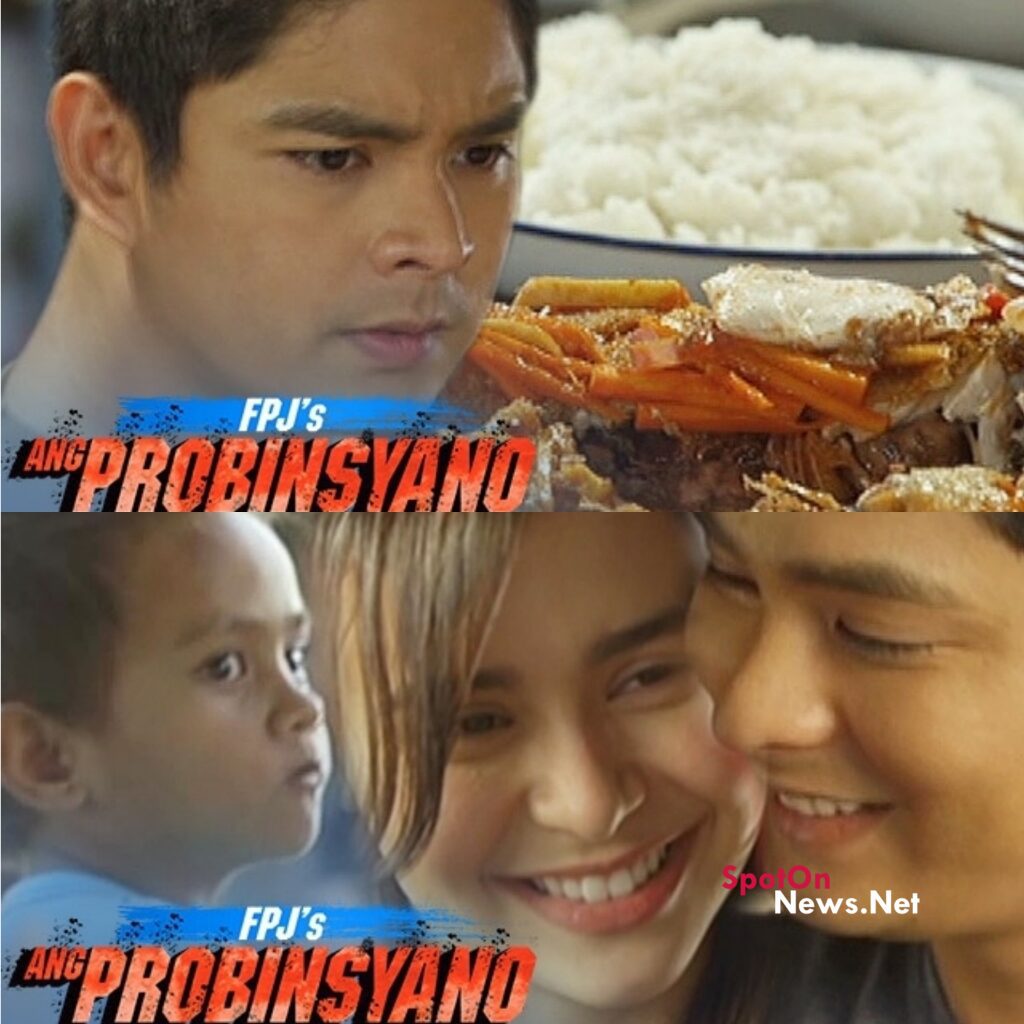 Brothers- Ang Probinsyano Episode 177 Paquito is jealous over Cardo-Alyana affair, Cardo discovers a new 'fish-drug' smuggling business in Cebu
Cardo confronted Isabel for driving them into trouble. Seeing Cardo upset Isabel returned his phone and asked him not to be upset with her, adding that if Cardo has danced with her, the guys would not have done that.
Delfin revealed his intentions to inform the police about Cardo's location for him to gain protection from the police. He feared Cardo might suffer the tragic faith of Ador and the least he could do was to save Cardo for him not to die.
Flora asked him to be positive and should not inform anyone. She admitted that she was worried and upset when Delfin failed to tell him about Ador's mission but she believed Cardo would do fine and nothing would happen to him.
Paquito informed the kids that Cardo has found himself a $e×y and Alyana overheard them. Cardo received complements from chairman for taking care of Isabel. Cardo asked for a leave so that he could spend time with his family. Romano granted him that.
Meanwhile, Alyana was informing her parents that she wanted to return to Manila since she had missed them. Paquito overheard the conversation and he blamed himself for Alyana's decision. The kids advised Paquito to solve the mess he has caused.
Carreon went to cover his tracks by asking Borja to forgive him for telling the PNP chief. He said he was worried about Cardo that was why but Delfin told him not to feel sorry.
He thanked Carreon for his concern and promised to cooperate once there was a new development with Cardo. Carreon went to camp meeting and told the camp members about it.
Now Jacob was certain that Delfin has lost trust in Carreon
"What if we force the truth out of him? " Fide hssed.
"Relax Fidel!"
"We tried this before and I know it won't work on Borja, I know it never has and never will," Joaquin objected.
Jacob wondered who they could compel to talk and Carreon retorted that no one. Now all the people close to Cardo have gone hiding so they have run out of option.
Joaquin indicated that all hope was not lost, Alyana's family were there. Alyana's mother was concern about her daughter and asked Teddy that they should leave for Cebu.
Teddy said they had to plan their traveling very carefully since he did not want to be the one to compromise the safety of Cardo and Alyana.
Cardo tried reaching Alyana but the latter refused to receive the calls. She was upset that Cardo was cheating. Cardo sent her a text, informing her that she would return the next day.
Ramil saw that Cardo looked worry and he asked of his problem. He told him that Isabel was blackmailing him after she overheard his conversation with his grandpa concerning his intentions towards Joaquin. Julian and Ramil said Cardo had to do something before Isabel tells Romano to ruin all that they have worked hard for.
Flora saw Alyana crying and the latter told Flora about what Paquito said. Flora explained that the woman was Cardo's boss fiancee who was crushing on Cardo but there was nothing between the two. Alyana was happy and she hugged Flora.
Jerome told Delfin it was a good decision he made by not selling out Cardo. Delfin said Jerome was right since that would give Cardo the only opportunity to clear his name to exonerate himself. Jerome added that they still did not know the high rank official in the CIDG who was working for Joaquin.
The trump confronted Cardo for not asking her permission before leaving. She ordered him not to keep long if he wanted her to keep his secret. Ramil was also worried that Isabel might reveal the truth and he knew Romano would not forgive them once he learnt about Cardo being loggerhead with Joaquin.
Romano spoke with Joaquin concerning their upcoming business at Cebu. Joaquin planned with Fidel to double cross Romano and he told Fidel once the money got to his hand Fidel an his guys should get rid of Romano's army.
Meanwhile, Verna did not want Joaquin to land in trouble so she decided to turn Romano in. She gave relevant documents to Carreon to help in their drug campaign.
Least did she know Carreon was a corrupt official. He went to inform Joaquin and Jacob. Joaquin disclosed that his mother did similar thing to his father and him. He planned to control his mother since her weakness was to lose him but his concern was Cardo.
Jacob said he had thought Cardo and Borja were their enemies, not knowing, it was Verna, Joaquin's mother. Carreon assured that Verna's intentions about Joaquin was clean. Jacob promised to continue keeping tabs on
Alyana's parents.
Meanwhile, Cardo arrived home and brought a gift for Alyana. She kept given him the cold shoulder and he apologised for not picking her calls if that was the reason of her action.
The next day, the drug syndicate members bought Paquito and Onyok's polythene bags and provided an opportunity for them to earn extra by being delivery boys of their drugs through the sale of fishes.
The kids embraced the new job and delivered the fishes. Cardo decided to cook so Alyana told Cora not to cook since Cardo would do the cooking. Cora said Alyana hit the jackpot with Cardo.
"Now wait if Alyana hit the jackpot with Cardo what about you?" Amado asked.
"Well I had the consolation prize!" They laughed.
Paquito followed his father's words to follow his heart to fight for his crush. He bought chocolates and plucked a flower to add it to the package. He gave it to Alyana and Alyana gave him a k!ss. Paquito was so happy with the good night k!ss.
He stood somewhere to watch Alyana and saw his idol getting close to Alyana. He got very jealous when he saw the scene. Cardo asked Alyana about the chocolate and she said Paquito gave her the chocolates. Cardo opened it and saw the flower. He threw it away which enraged Paquito. Cardo are the chocolates.
Isabel made plans to finally start afresh with her sister with the money she has saved to be by her baby boy's side.
The next day, after selling his polythene bags, Paquito wanted to buy a fish for Alyana but he was told the fishes were reserved. The guy packing them for delivery had a call and Paquito stole the bigger fish and fled with it.
He sent it home and Paco fried it and sent it to Amado's place. Meanwhile, Isabel had been trying to get in touch with Cardo but the calls were not going through. She felt jilted and decided to go there for Alyana to get jealous.
The family were happy they made their forks ready to eat the fish. They saw a small pack inside, Makmak thought it was salt. Cardo tasted and realised it was a drug. He asked Paco where he got the fish and Paco said Paquito brought it.
Elsewhere, the syndicate discovers one of the fishes was missing and they went to beat the seller. With a gun pointed on his head, the guy revealed that Paquito was the one who stole the fish.
Paquito confessed to have stolen the fish from the guys who make him deliver the fishes. Cardo told him it was not good for him to take something which was not his.
Source: www.spotonnews.net