Movies
Brothers- Ang Probinsyano Highlights Episode 236-240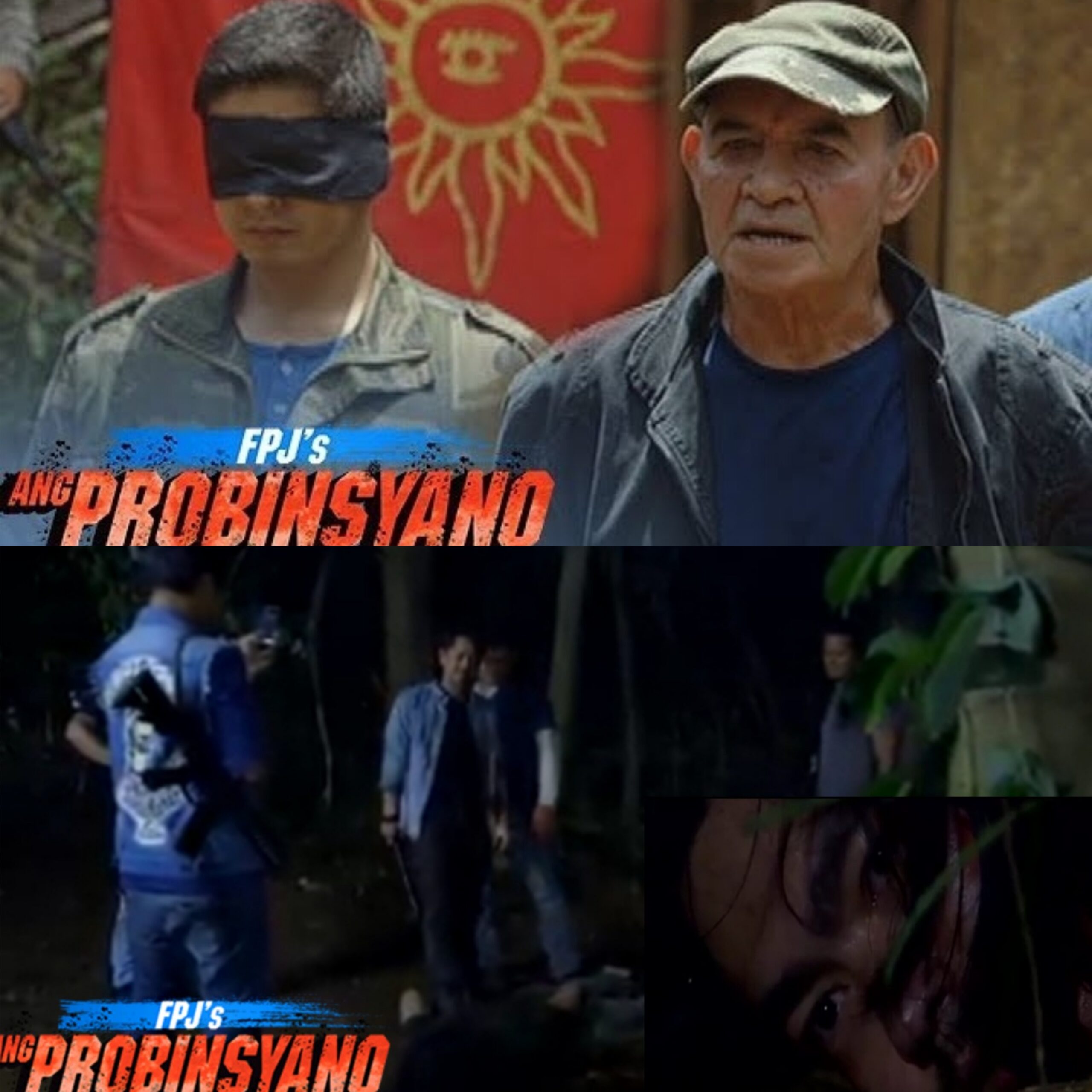 Brothers- Ang Probinsyano Highlights Episode 236-240 Cardo sworn-in as Bloody Sun member, Homer k!lls Quinto in cold blood
A neighbour blows whistle that a traitor by name Dalisay may be among the r3bel camp and cautions the leaders of the group to stay alert. Realising his top secret will be revealed, Cardo thinks of a plan to cover himself up to pursue his agenda against the group.
As Domingo also known as the Father suspects Cardo as the traitor, Fernan denies the allegations. He is soon, allowed to go to San Isidro, where he claims he comes from but Domingo did not want jeopardise the safety of the group so with other two escorts they followed Fernan.
At NDA office, Director Hipolito instructs Manolo to make the ex-military men ambush and k!ll Olegario. Fernan walks with Domingo till they reached Enriquez Mining and Industrial Corporation in San Isidro, where Sebastian and his men did not allow Domingo and Cardo to pass but leaches an attack on them, leading Domingo to sustain a g√n wound.
Meanwhile, Dela Paz, Quinto and Velasco tries to escape the r3bels' camp after Homer makes $e×ual advances on Velasco but they couldn't run far as the r3bel members caught them.
Cardo skillfully fight Sebastian to save Domingo and the other two escorts. Cardo sends Domingo back to the camp and due to his hero character, he wins Domingo's trust and the Father officially welcomes Cardo into the group. He swears him in and his name Fernan is changed to Agila.
Elsewhere, Manolo orders his men concerning the ambush plan and Diana falls victim to the plot. When Manolo thinks he is the new boss of the NMIG, his hopes are dashed out after James reveals to him that Diana is admitted at the hospital after she survives an ambush in her own house.
Manolo leans on the bizarre news, hearing Director Hipolito being the person to save Diana's life, this makes him lose trust in the NDA boss and employs a spy to fish out information about his ally. The De Leons' continue to brood over their missing relative. The CIDG in collaboration with the PNP launch a search party after Renato's so called rescue team fails to give any intel about the four missing SAF troopers.
Manolo manages to mislead the enforcement team in their search for the missing troopers. At Mt Karagao, Romulo assigns Homer to avenge what the Enriquez did against the founder. Homer chooses his own allies for the mission due to his own agenda. At San Isidro Mining sector, Miguel, the boss of Sebastian after hearing that some of his men were down by be bullets of the Bloody Sun Group, he prepares himself to face them.
He soon comes face to face with Homer and his allies who ambush the mining sector to take them by surprise. Homer beats Miguel, snatches the weapons of Miguel's men and manages to reach an agreement with them by using Miguel as bait. Miguel has no choice than to bow his head to the demands of Homer.
Miguel gives Homer half a million and Homer issues a blackmail that every month he will take half a million from him. Enriquez returns to hear the unfortunate news. He blames Sebastian for negligence. Meanwhile, Homer returns home to lie after he shares the money with his allies.
Elsewhere, Manolo employes a spy to check on Renato's movements. He doesn't know why the director is now very close to Olegario and makes it a point to find out. However, Renato talks Olegario against going back to the office, he advises her to recover fully before.
Seeing Girona and Soriano patrolling the area, Wali secretly writes on a chit to expose the gambling den of Gina which is at the 55 Street. The officers follow the address and with the help of Paco they discover that the place was a gambling den. They call for backup and arrest all the gamblers saying their action violates the Republic Act 9187.
Fast forward, the workers of Enriquez Mining and Industrial Corporation resign, leading their boss to beseech them to return to the quarry but they refused, even though Miguel resolves to threat. Anton join forces with Homer to take down Cardo.
Counselor Gina discovers that Wali is the one who rats them out and uses threat to silence him from revealing other gambling dens in the area owned by her. Dela Paz runs a fever, but his condition did not deter Homer from hurting him to reveal the face behind the Dalisay uniform. Soon, Anton and Lena fight over Fernan since Anton jealousy is reaching its peak.
He even talks to Romulo against Cardo but Romulo knows he was saying all that out of jealousy. Cardo tries talking to Anton but the latter uses g✓n to threaten Cardo and Fernan dares Anton to sh0ot him. Wali musters courage to reveal his connection with Counselor Gina to Flora and the family. Flora is however, proud of him for the gentleman he has become.
At Mt Karagao, Homer drags Velasco away to make advances on her. He gets a picture of Velasco's family and threatens to eliminate them if she fails to tell him about Dalisay. Since he couldn't get the lady to talk, he takes Quinto molests him, and shows him Fernan and asks him if he is the Dalisay.
Quinto almost exposes Dalisay but remembers how Cardo protected them and believes Dalisay has infiltrated the r3bels' camp to take revenge and prays he finds them soon. Through the molestation, Quinto gains upper hand and almost k!lls Homer but Homer who is being helped by his allies, draws a knife to stab Quinto and sends his head to his two friends.
Velasco and Dela Paz cry for the lost of their friend. Elsewhere, Alyana confronts Counselor Gina for owning gambling dens but the captain denies the allegations. At Mt Karagao, the camp runs out of medicine so Romulo assigns Fernan to join Lena and with some escorts they went to the market for food and medicine.
In San Isidro, Miguel doubles the amount to pay Homer and his allies to disturb the workers who resigned working for the Enriquez for them to be compelled to return and work for them. In the market, during a search, a fight ensued between the r3bels and SAF troopers assigned to the various check points.
Cardo steps in to save his new comrades, making the troopers who know him baffled for his quick switch of position. They relay the information to Delfin and he finds it astonishing.
Source: www.spotonnews.net