Movies
Lost Hearts (Pusong Ligaw) Episode 49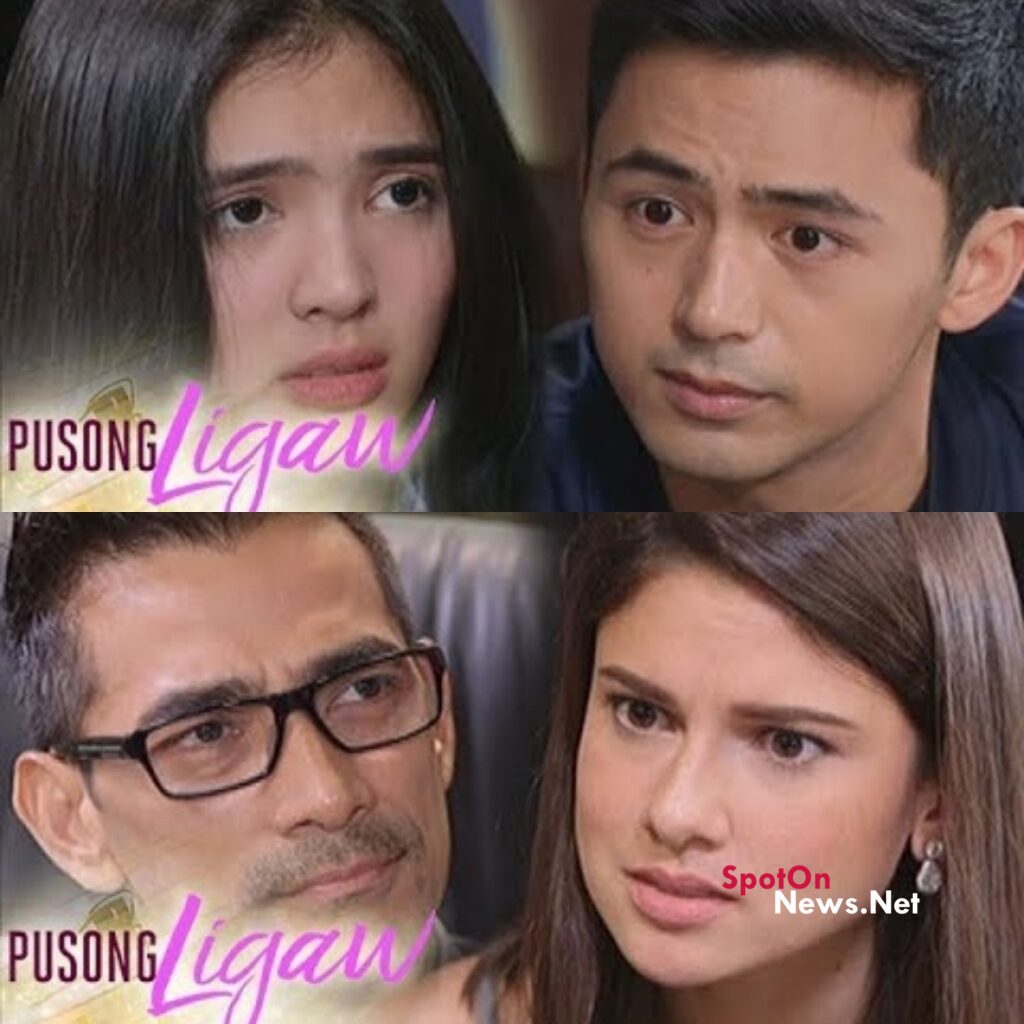 Lost Hearts (Pusong Ligaw) Episode 49 Marga discovers Jaime's secret, Jaime plans to wipe off the Policarpios 
Caloy visited Tessa to find out the truth about Leon. Tessa told Caloy that Leon was her son with Jaime. Caloy informed her that Marga had already told him the truth. Marga was still crying scared of losing her man.
She told Asya about her fears of Caloy calling off the wedding. Teri wanted to build her life after finding her long lost son. Caloy was interested in knowing if Leon was his son.
Tessa told Caloy that he did not have the right or the reason to be a father of her child ever since he cheated on her.
Caloy asked Teri if that was the reason she tried to raise their son all alone and even lost him. Caloy kept crying the entire time he talked to Tessa, he even apologised then Tessa left.
Asya has told Marga to accept whatever decision Caloy would make concerning their marriage. Leon asked Teri if Caloy was his father and Teri admitted it. Jaime talked to Marcus about Miding. Didith and Melchor wanted to be sure if Teri was indeed Potpot's
mother before they would break the news to him.
Teri told Jaime that Caloy already knew about Leon but nothing was going to change. Potpot was planning to court Vida so he decided to cook for her. Melchor told Potpot that if he l*ved Vida then he should fight for her. Melchor has arrived at H. O. T and wanted to talk to Teri.
Jaime overheard him and came down to talk to him. He told him that his wife was busy
and he should talk to him instead. Jaime sent Melchor out to eat. Potpot was at the hostel cooking for Vida as he had planned. He wanted to make Vida happy. He even handed her a rose and told her he wanted to court her. When Teri arrived downstairs Mr Polycapio
was gone.
Melchor told Jaime that he has a feeling that
Potpot was Teri's lost son. Melchor even showed Jaime the towel, with the "Rafael" embroidery. Jaime took the towel from him and looked at it. Jaime then told Melchor that
they had already conducted a DNA test on Leon and it was confirmed that he was Teri's son.
Rafa saw Potpot having lunch with Vida at the office. They invited him to join them. it was an awkward moment between the boys. Jaime requested for the towel so he could show it to
Teri and Melchor handed him the towel. Caloy did not even want to enter Marga's house, he just drove past it and Marga saw him driving off. Vida left the table, leaving Rafa and Potpot.
Rafa asked Potpot if he was also courting Vida and he admitted. Rafa told him that he has a better chance with Vida. Rafa asked Potpot for a favour as Vida was the only person making him happy despite all his current tribulations and n he felt like Vida was all he has and requested Potpot to let him be
happy with Vida.
Rafa told Potpot as a brother not to court Vida
but Potpot only said sorry to Rafa. He told
him that he was grateful for all that he has done for him and his family but he was also interested in vida and was ready to fight for her.
Both agreed to be in competition as Vida was a girl worth fighting for. Marga was so restless in her room. She opened the envelope containing the DNA results for Leon and it was confirmed Leon had no relationship with Teri nor Caloy.
Caloy later met Tessa at a restaurant and insisted on them talking to settle the issue with his son. Marga went to confront Jaime with her findings about Leon. She handed the DNA results to him and told him it wasn't a match with Caloy. Jaime did not see any problem so Marga threatened to inform Teri that Jaime was a pathological lier.
Caloy wanted to be a father to his son but Teri
s her husband would stand as the father of her son. Caloy insisted that he also has a right as his father. Jaime was eager to turn things around with Teri and n warned Marga to keep away from his issues. Marga wanted Jaime to ensure that Leon would not pave a way for Teri and Caloy to be together.
Jaime told her to keep her mouth shut or somebody else would do it for her. Jaime
threatened Marga. He finally revealed the truth to Marga that Potpot was actually the real son of Teri and Caloy, only Melchor knew about it.
Potpot almost heard his parents talk about the DNA test. Jaime planed an evil Plot against Potpot and n his family. Melchor changed the story to them being a perfect match when Potpot queried them on what they were talking about. Leon was washing
a car as he was bored inside the house. A friend of his came to visit him.
Caloy believed he was only asking for a simple thing but Teri said his presence in their lives would affect Marga and Jaime. Teri did not care about Caloy's feeling since he cheated on her. Caloy wanted to know when they could meet again. Leon has been visited by the people whom he owed them money.
They were three, one of them stubbed him and left running. Rowena called her to inform her and n she left the restaurant in a rush. Marga kept thinking about her conversation with Potpot. She planned to do something about the matter.
Leon's wound wasn't that deep hence he was discharged from hospital. Marga upon arrival at home searched for Caloy but he wasn't home. Leon told Teri that he owed people money and he could not pay them back. The money, he said was 100k.
He explained that he involved himself in illegal activities that was why he has the debts. Teri assured Leon that he would not go
back to the streets, he would stay with his real family. Leon was getting tired of being alone and Teri's timing was perfect. Vida went to visit Rafa in his office. Vida did not want to give Rafa false hope. Rafa told her that he knew she liked Potpot more.
Rafa said he wouldn't stop fighting for her. Vida tried to stop him but Rafa begged for a chance to prove himself to her. In the house, Melai was so sad. She was afraid that Potpot
might pack out when he finds his real family. Vida arrives at Potpot's house. Jaime was thinking about how to get rid of the policarpios.
Potpot asked Vida why she visited. Potpot told Vida that thing's were bound to change. He said he has feelings for her and he only wanted to make her happy. He asked Vida If she liked him more than a friend. Vida admitted that she liked him.
Source: www.spotonnews.net