Movies
Love Thy Woman Episode 6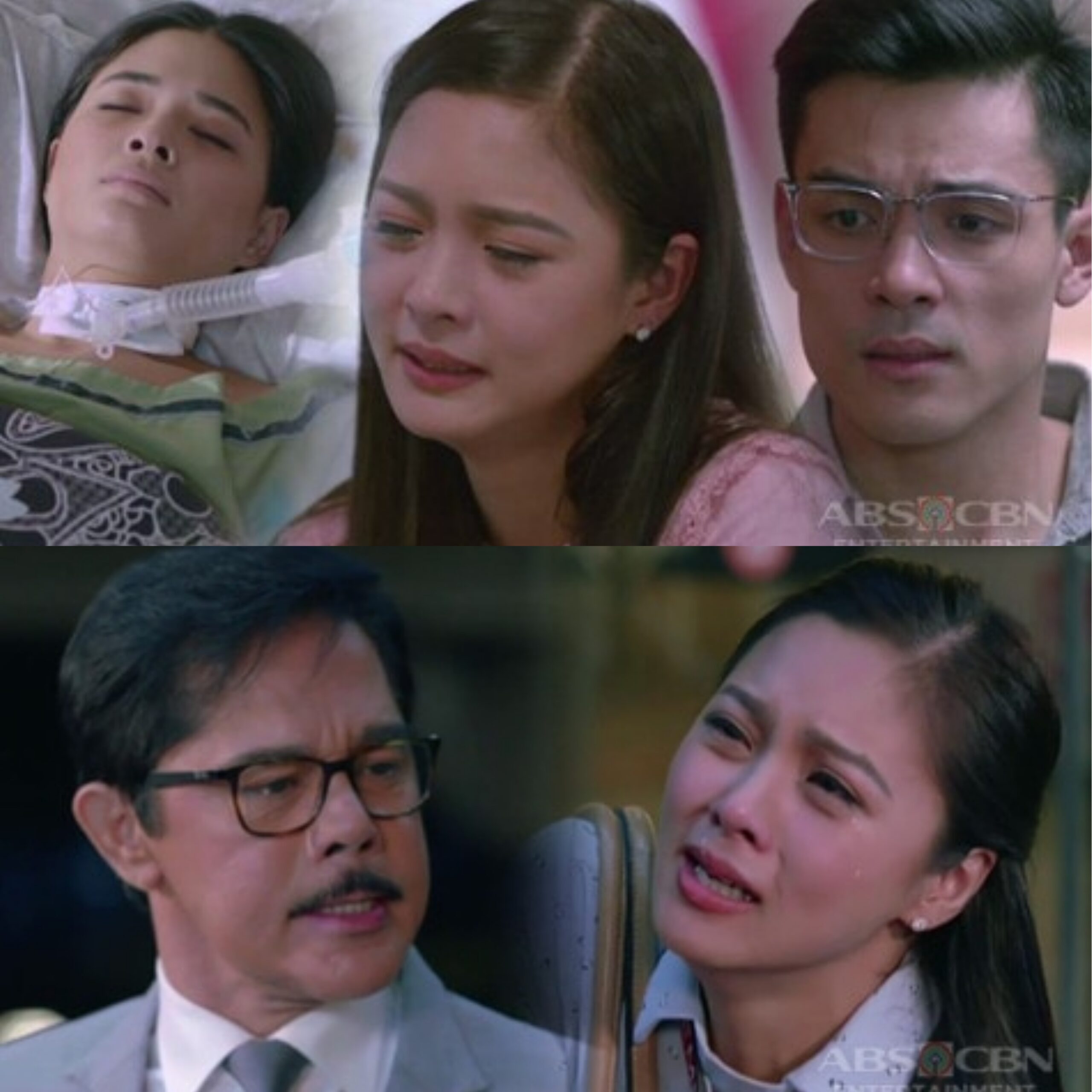 Love Thy Woman Episode 6 Adam disowns Jia after her passionate k!ss with David, her sister's husband
At Dragon Empire Builders, Adam outdoors Jia as the Project Head of the company. The workers congratulate and celebrate her. She takes pictures with Adam and Kai.
Lucy intentionally hit the camera for it to fall and warns Jia not to over rejoice since she will not last as the project head once Dana wakes up.
The doctor informs the Wongs that she has done all that she could but Dana is showing no sign of improvement. They decide to send her home. David even celebrates the anniversary of their wedding with her hoping she will be out of coma.
Adam receives the album of Dana's wedding and could not open. He calls Jia to open it, he explains why he has received the album for several months ago and has not been able to open it. His reason is that the album triggers his emotional state due to Dana's condition after her wedding.
It is Christmas and Adam celebrates with the workers and gives them a kind offer. Fast forward, on the new year's eve midnight, Kai and her friends celebrate till the New Year.
Dana is transported home and David confesses that he has fallen in l*ve with someone else. He apologises, stressing that it does not mean that he does not l*ve her, she holds a special place in his heart.
Jia cannot concentrate as she and David always check if they have a message from eachother. Family, Friends and loved ones visit the Wongs' family to finally say goodbye to Dana.
Jia confesses that she is in l*ve with David and due to that she will travel to fight her feelings for David. Unknown to her, David is at the door and he overhears everything. He wants to talk to Jia but she walks out on him.
That evening, Jia informs her mother about her decision to travel to Singapore to be away from David. Although, Kai is hurts that Jia has taken that decision after her promotion but she is doing that so that no one will get hurt.
The next day, she informs her father about her decision to travel to Singapore to pursue her dreams there. Adam wonders why Jia has accepted the job she got long ago in Singapore while she has gained her promotion. Jia did not allow her father to come in between her decision.
She goes to her desk to gather her things, David approaches and she left him. David catches her next to the elevator to also reveal his feelings to her. He admits that it is a difficult situation for him too since he falls the very first day he sets his eyes on her.
Jia says it is wrong but she gives in to David and his k!$$es, unfortunately, Adam appears from the elevator and catches them in the act. He punches David and expresses regret of ever trusting him.
Jia follows Adam, trying to explain herself but Adam disowns her and never wants to see her anymore.
"From now on, you're not my daughter."
"I am disowning you."
David still chases after Jia but Jia is upset that due to him her father disowns her. David promises to help her fix it but Jia cries that it's too late to fix the mess.
In the house, Helen realises David has bruises on his face. She asks him who did that to him, Adam interjects that he is the one who did that to him and he even deserves more than that.
Helen is lost, she is eager to know what is happening. Adam regrets for thinking David is a descent guy, he is the lowest among all the low lives. David admits that k!ssing Jia is unforgivable but Jia did not return his k!$$es so Adam should not disown her.
The Chaos pack out of the Wong's mansion before they would be seen by Lucy. In the car, Helen calls Kai to check on how Jia is faring after the incident. Meanwhile, Adam has flashback of the earlier incident and is very upset that his family is divided. He drinks to take away the pains.
After almost getting her car crashed, Jia arrives at the gate of her house. Kai and Harry have been searching for her all those while. It was around 12:15 when Kai comes across her daughter and asks her why she has to reach that state while she knew what happens to her when she falls for the wrong person.
Jia says she never wanted that. Her mother takes all her precious jewelleries and various certificates. The next morning, Lucy asks why David and Helen left the house without being informed but Adam says it must be an urgent matter and leaves to work.
The servant of the house tells Lucy that when David is leaving, there was bruises all over his face. Lucy gets to work and did her own investigation into the matter and requested for the work's CCTV footage.
Meanwhile, Kai and Jia have arrived at the office and Kai goes in. At her office, Lucy watches the footage and surprised to see how David and Jia passionately k!ssing which makes Adam who came across them hit David.
Source: www.spotonnews.net