NEWS
Alhaji Abubakar Boniface to grace "Changing the Life of a Mother," a mentorship and donation project.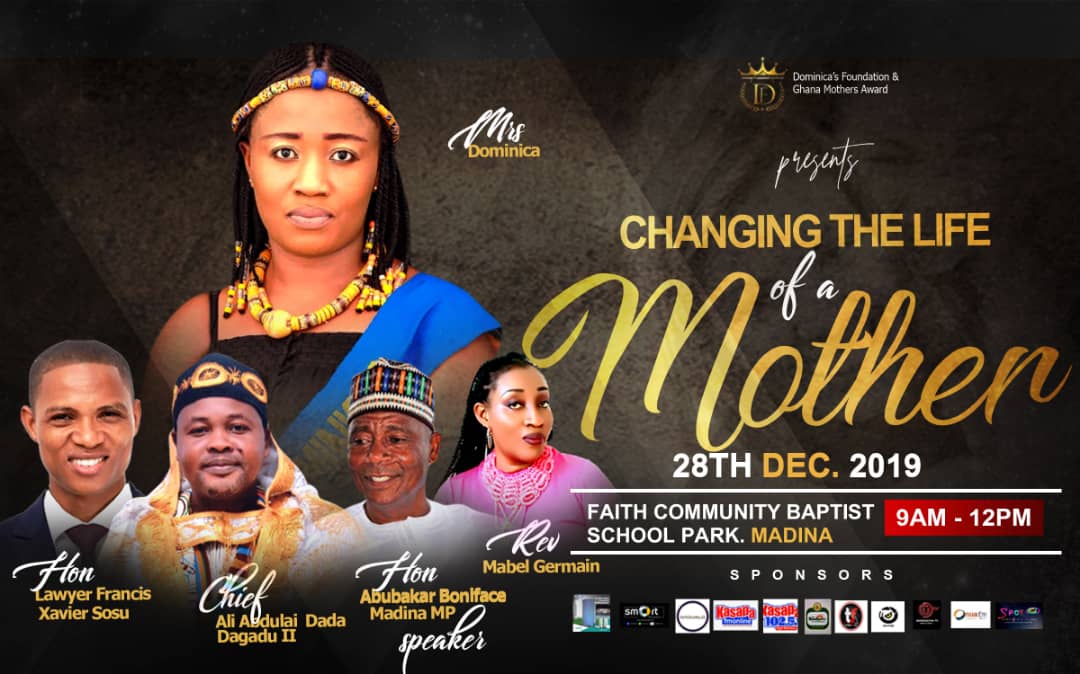 Dominica Foundation, a Non Governmental Organisations (NGO) is set to conduct health screening and donation exercise for female residents at Madina-Adentan municipality.
The gesture forms part of her yearly empowerment programme and is slated for December 28 at the Faith Community Baptist School, Madina to give back to society, especially women and single mothers.
Dubbed "Changing the life of a Mother," it aims at inspiring single mothers to have hope and work assiduously to raise their wards for national development.
Speaking with spotonnews.net yesterday in Accra, the Chief Executive Officer of the Foundation, Ms Dominica Nana Esi Amankonah explained that the mentorship programme was being organised to shape the stories of single mothers.
She noted that many single mothers were left out in special celebrations like Christmas and Easter and wanted to involve them in the festive celebration to light up the joy in their heart.
As part of the mentorship session, Ms Amankonah said dignitaries like Alhaji Abubakar Saddique Boniface, Member of Parliament for the area, Mr Francis Xavier Sosu, a human right lawyer, Reverend Mabel Germain, a television and Radio personality and the Zongo Chief of the area, Ali Abudulai Dada Dagadu II would advise women and inspire them as they are the backbone of development.
Ms Amankonah urged women in Madina and its environs to represent in their numbers to get screened on malaria, blood pressure, sugar level, body index, eyes, breast cancer, hepatitis and typhoid.
She said those who would be diagnosed of  any ailments would be treated by the experts from Iluna Clinic, adding that "you will be treated for free so come along with your children and benefit from this."
Ms Amankonah also announced that the activity would usher a maiden awards which would be organised by her NGO christened "Ghana Mothers Awards."
The awards is expected to take effect next year to award hardworking single mothers who have impacted in the lives of their kids and also contributed their quota in enhancing national developmental agenda.
She called on other organisations and stakeholders to support her course in helping to uplift mothers  and downtrodden within the society.
BY JOYCELINE NATALLY CUDJOE