Fashion as defined by the editorial policy of Fashion Theory is "the cultural construction of the embodied identity."
As an embodied identity, it is believed that every country has its own culture that aid easy  identification.
Culture is defined by many as the way of life of a group of people and it could be identified through language, food, shelter and clothing among others.
READ ON: Fruito Emerging Movie Awards Ghana slated for December, 26
According to Your Dictionary, Culture could be viewed as the customs, arts and social interactions of a particular nation, people, or other social group.
It can also be defined as an appreciation of the arts and human intellectual achievement.
As a country, Ghana is believed to have its own rich aesthetic culture which clearly defined its citizens from that of other countries.
As stated by Akorfa Edjeani, a celebrated actress, showbiz is supposed to showcase the aesthetic culture of the country but the contrary is what the nation is experiencing.
READ ALSO: You don't have sense— angry Wendy Shay descends on a fan
Many events ranging from music to movie awards in the country has been greeted with fashion that could either arouse the fashion sense of others or could marred the beautiful story of the country's rich culture.
Lots of famous Ghanaians used celebrated events to showcase their own body language through the art of fashion.
As such, all forms of self-fashioning, including street styles, as well as so-called high fashion created by designers and couturiers.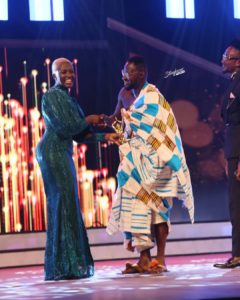 The 2019 Ghana Movie Awards which was held on Friday in Accra saw many famous actresses and musicians who graced the awards night with self fashioning while others used the event to promote the cultural identity of the country.
READ MORE: Lift ban on cinema— Kofi Asamoah appeals to Akufo-Addo
The two well known Showbiz profiles who got eyes and internet uproar were Rosemond Brown, an actress and Nina Ricchie, a musician.
Rosemond Brown popularly known as Akuapem Poloo wore a transparent green shiny slit that showed her green pant, the V- shaped neck Kaba has a fluffy shoulder with long hands.
Akuapem Poloo became a talk of the year after exhibiting similar attire at the 2019 Vodafone Ghana Music Awards (VGMA).
However, the songstress Nina Richie who is popularly known for her half naked attire never disappointed those who knew her fashion sense.
The Black Avenue Music signee wore a half naked body appealing see through black and gold knee-length dress to grace the function.
Spotonnews.net presents the red carpet moment of the Movie Awards Night, make your judgement from who nailed it and who wore the worse dress.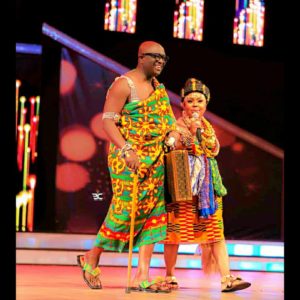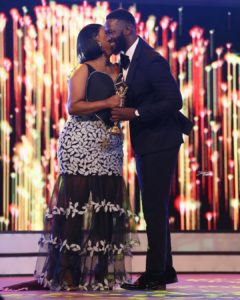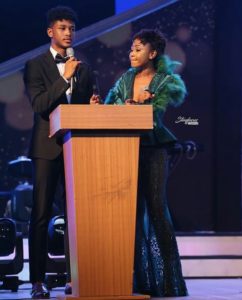 BY JOYCELINE NATALLY CUDJOE