NEWS
Akufo-Addo urges Africans to resist any form of enslavement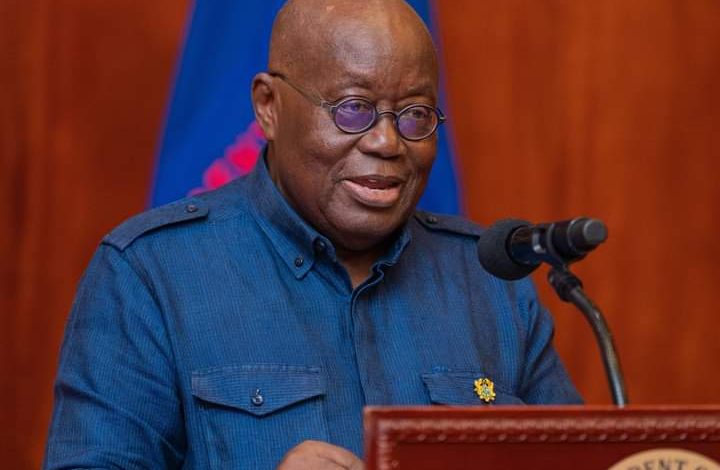 Akufo-Addo urges Africans to resist any form of enslavement
President Nana Addo Dank­wa Akufo-Addo, has justified the need for reparation for the atrocities and barbarism of the Trans-At­lantic slave trade which resulted in the transportation of a number of people from the African continent to the Americas and the Caribbe­ans.
Ghana, he said, had been given the honour by the African Union to organise a conference in Octo­ber, which would bring together Africans all over the world to re­flect and push forward the demand for reparation.
"If people could be compensat­ed for the 'holocaust' then Africans can be compensated for slavery," he indicated.
Read On: Rawlings memory to be immortalised by Anlo Traditional Council
President Akufo-Addo said these at a durbar of chiefs held to mark the celebration of this year's Emancipation Day celebration held at Assin Manso in the Central Region on Friday.
This year's celebration was on the theme: "Empowering the Afri­can family to confront challenges of the 21st century".
President Akufo-Addo ex­plained that the Emancipation Day celebration, provides the platform for Africans and people of African descent to renew their demand for reparations.
He called on Africans and peo­ple of African descent to rise up and resist any form of enslavement or attempt to oppress them in the current global sphere by presenting a united front.
He said a united Africa would allow the continent to achieve the desire of the ancestors, saying, "Nothing will prevent the Afri­can continent from achieving the desired purpose if we unite as Africans."
Read Also: Ghana has not legalised 'weed'— Bagbin clarifies
He said: "This celebration allows us to do many things, to bring back into memory the millions of our kins who were killed as a result of the slave trade here in the Atlan­tic and in the Americas and the Caribbean.
Additionally, he said, the event, enables Africans and Africans in the diaspora to renew a pledge never to allow such atrocities and barbarisms to be visited on Afri­cans ever again.
"It also allows us to re-engage the African family and build a bridge across the Atlantic. It allows us and our brothers and sisters in the Americas and the Caribbe­an and all over the world to find themselves again as one," he said.
In his remark's Prof. James Small, who represented the Dias­poran community, called on Afri­cans and people of African descent to forgive in the spirit of recon­ciliation, saying, "We must forgive and rise above the bitterness and move ahead positively to ensure that many years later, nearly 190 years, the shackles of our hands are gone, and the shackles on our feet are gone."
Read More: Engineer granted GH¢40,000 bail for causing damage
The Central Regional Minister, Mrs Justina Marigold Assan, in her remarks, explained that the Eman­cipation Day celebration paints a picture of Ghana's commitment towards the liberation of the African.
She indicated that the quest for Africans to defend their existence and the African heritage was now, saying, "Our survival as individuals, as nations depends much in ac­quiring the necessary skills to keep pace with the rest of the world."
Source: www.spotonnews.net