Movies
Brothers- Ang Probinsyano Episode 243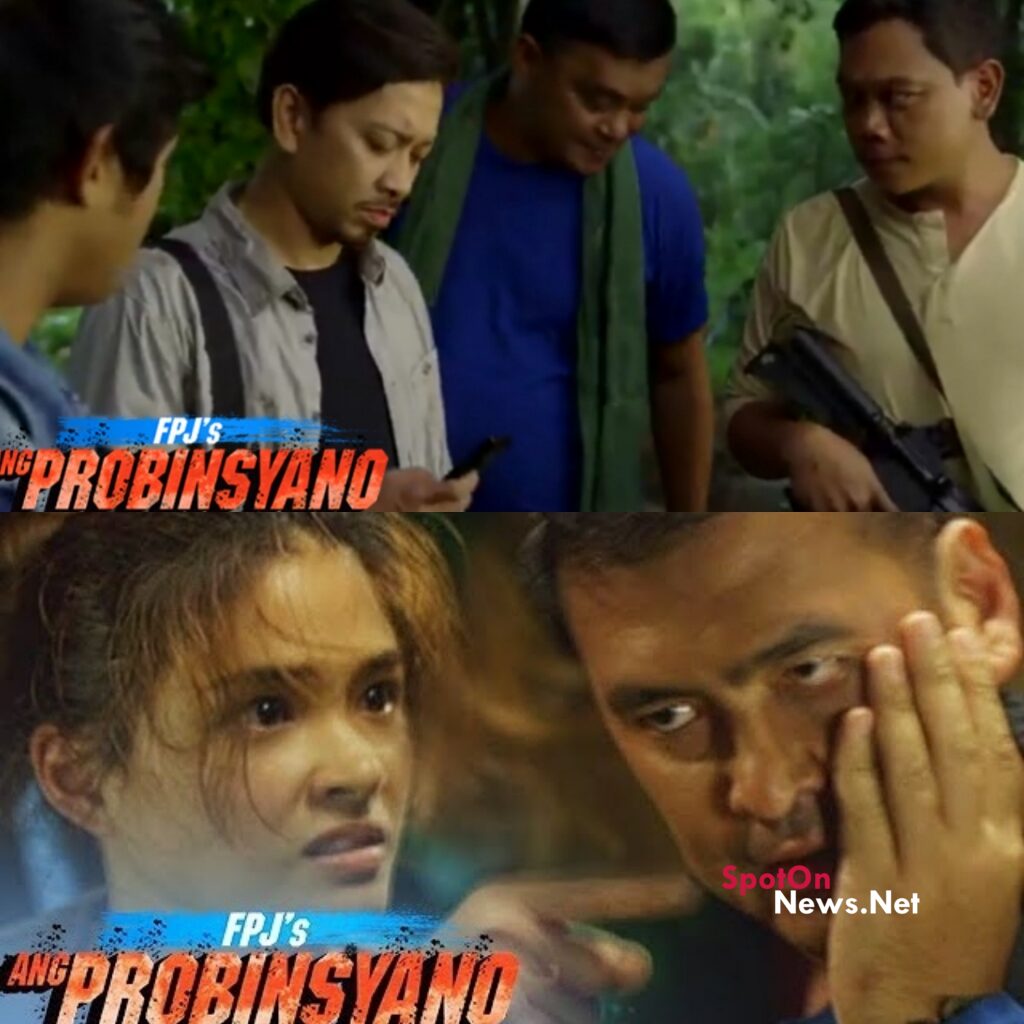 Brothers- Ang Probinsyano Episode 243 Homer k!lls for the Enriquez, Anton attempts to rape Lena
At the restaurant, Romulo and his men defeated the bad gangs. They packed their medicines and left. The waiter and the people showed their appreciation to Romulo for putting the bad gangs in their place.
At the Enriquez Mining and Industrial Corporation, San Isidro, Miguel was glad that they had earned much money from the Chinese. He told Javier that now they would be able to buy more weapons. Javier was expecting another deal so that he could expand his business.
Captain Gina kept on with her show off, she believed she had gained the trust of Flora. Alyana who arrived told Yolly that she had enlisted the help of Jerome and Rigor to investigate the captain on the gambling issue. Meanwhile, Captain Gina has made it a mandate to use the kids to win the trust of the people especially Flora. She planned to come with another free project.
On their way to the camp, Romulo said that anyone who takes advantage of the people would have to answer to them. Captain Gina revealed her plans to her guys on another community project which would make her gained money and also benefit the community.
At Mt Karagao, Homer's allies asked him why he had not bed Katrina yet. Homer believed that would compromise his reputation for Romulo and Father to find out. He said he got away by k!ll!ng Quinto but might run out of luck if he took advantage of Kath.
In their cage, Kat told Gerry that she had always found him annoying when she met him at the camp, but had realised how good he was towards her and did not know what she would have done if he was not with her. The two SAF troopers shared a hug.
Anton joined the rest of the gangs and they began to Kindle his rage for Fernan by claiming Anton had done nothing when Fernan was making moves on Lena while earlier he fought them all when they tried to get close to Lena. They advised him to make a move on Lena, perhaps, Fernan was doing same.
Anton was scared that it would lead to a misunderstanding between him and Romulo and did not want to jeopardise his relationship with the commander. Roldan said already his relationship with Romulo was in jeopardy, so he could go ahead to do it. Anton said he still did not trust Fernan, Homer said he tried finding out the truth about Fernan but he got nothing.
The sick person working for the Enriquez situation got worse so his son, Norman went to the mining site to plead with his father's boss to help him send his father to hospital. Javier interjected that they were not running a health centre so if his father needed money, he had to work to earn the money.
Soon, the man died and the rest of the workers pinned the blame on the Enriquez. A funeral was held for the passing worker and he was laid to rest. Norman went on to face the Enriquez when they bumped into eachother on the road. Miguel wanted them out of the way for him, his father and their goons to pass which resulted in a scuffle.
At Mt Karagao, Romulo thought of Lando and Elissa's issue. He fetched for Feenan and told him that he had to do something to help Lando and wife as he would not allow bad people to keep taking advantage of the weak.
"Did I hear that right? " Cardo wondered.
At Enriquez Mining and Industrial Corporation, Javier told Miguel that they had to be feared otherwise Norman would spark rumours to incite the workers to stop working for them. Miguel decided to inform Scorpion and his group to teach the boy a lesson.
At Mt Karagao, Homer was bored and called Catindig if he had no work for him. Catindig told him that there was no work at the moment and ended the call. Pilo realised Homer could not keep put. He also noticed lately that, Leon did not give Homer tasks anymore and believed he now favoured Fernan.
Alyana visited the CIDG office and Dela Rosa told her that he could be mistaken by the man that he saw. He now believed the man he came face to face with could not be Cardo. Alyana wanted to keep her faith alive as she said a woman at the Santa Ursula market also confirmed that she saw Cardo. De la Rosa said they had search everywhere for Cardo but could not find him.
In his car, Catindig told his spy that Scorpion called him to check if there was available job. His spy asked if he asked about Cardo and Catindig said he did not.
"I don't want Dalisay's cover to be compromised."
"I thought he is your enemy too," the spy asked.
"Dalisay could be of used to us, he might answer our questions regarding Hipolito."
Homer and his allies embarked on their new mission for the Enriquez. On their way, Homer had a call fro Hipolito since it was a new line he failed to receive the call. He and his guys went to threaten Norman, and since the boy was proving stubborn, Homer k!lled him which later transpired into war between the camp of Enriquez and Homer.
The family of Norman and the town's people stormed Enriquez quarry but Homer felt no remorse, he went on to use firing of g*n to scare the people away. As agreed, he received double the amount.
At Mt Karagao, since Romulo planned to embark on a mission with Fernan without involving Anton, Lena came to query her father whether it was the right decision he made by not going with Anton. Romulo said Anton was only jealous since he had a view that Lena had feelings for Fernan and he asked his daughter whether she l0ved Fernan.
Lena failed to answer but said Emman liked Fernan that was why she was close to him, besides Fernan looked different from all the guys at the camp. Later, Lando sent Romulo and his group to where the thieves steal livestock. Romulo said they would not use g*ns. They only wanted to teach the thieves lessons for them not to steal people's livestock again.
The thieves had confiscated people's livestock and had beaten the farmers who reared the animals. At NDA office, Diana confirmed to Renato that Cardo was now working with Leon in the bloody sun group.
In a phone conversation with Flora, Alyana confirmed to her that Cardo was the person whom De la Rosa saw as a new vendor has confirmed to NMIG. Elsewhere, Romulo and Cardo together with tadpole and ringworm ambushed the thieves, beat them up and tied them up with the livestock. Romulo warned them not to steal again.
At Mt Karagao, the r3bels made fun of Anton that Feenan has taken his position in Lena's life. Anton said he would not allow that to happen and would make Lena his. The fighters arrived at the camp and they were hailed for their good job. Lena was happy that her father was back home safely. Father told them that he was happy that they were fighting for the core purpose of the group. That is to fight for the oppressed and the weak within the society as well as defending the oppressed.
Anton got into Lena's room, demanding to talk to her. Seeing Anton's condition, Lena was not ready to talk to him since he was drunk. Anton barged in and Lena said if he was about to talk about Fernan then he should hold it there.
"I won't let anyone take you away from me, especially that Fernan, you are mine Lena."
Anton forced himself on Lena so the lady slapped him and warned him that she would allow that to slip but next time she would get i from her.
Due to the greedy act of Homer and his constant quest for money, Javier wanted his son to get rid of him as soon as possible. Miguel believed Homer was worse of a kind and thought of a plan.
Source: www.spotonnews.net