Movies
Brothers- Ang Probinsyano Episode 157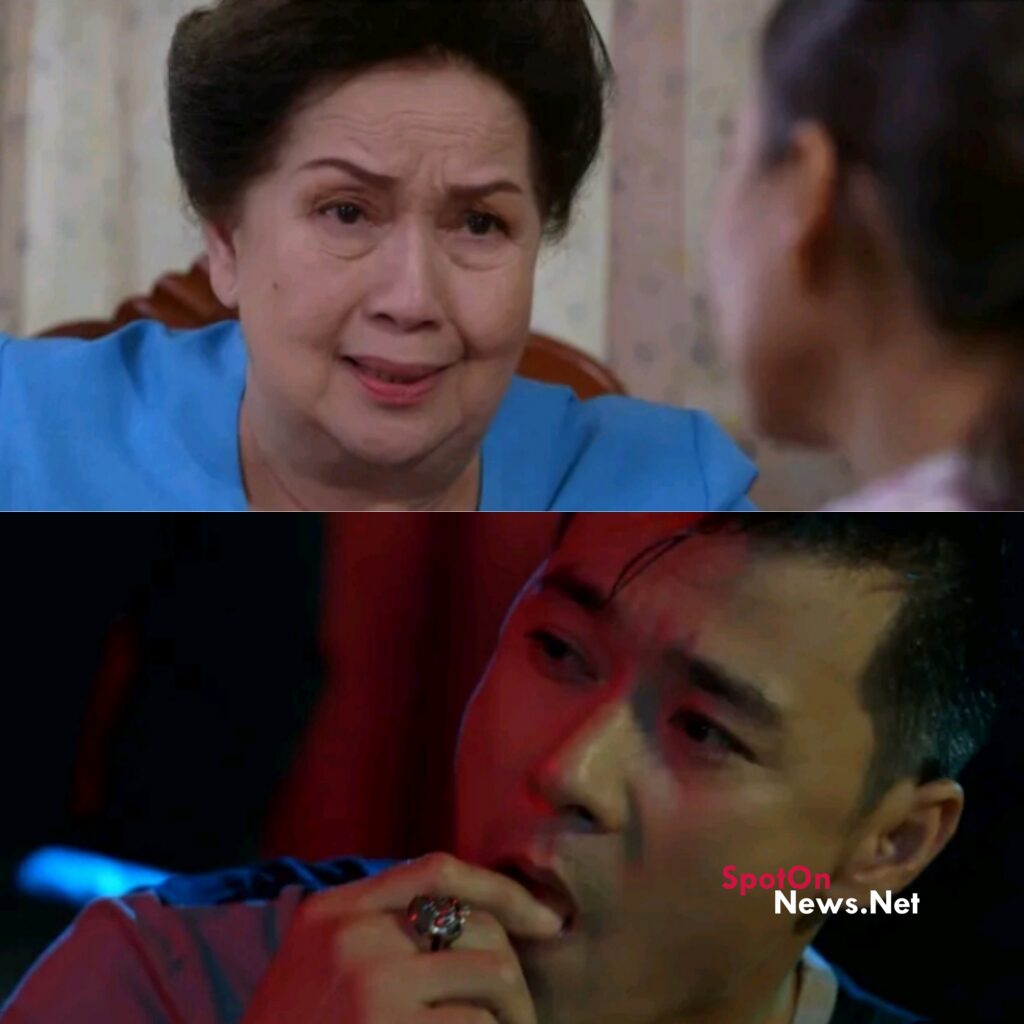 Brothers- Ang Probinsyano Episode 157 Onyok plants an escape mentality in the minds of the prisoners
Joaquin and his allies come across General Borja holding a meeting with Col. Roy Carreon. His friend believed that they were discussing about Joaquin and asked him to stay alert. Joaquin assured his allies that he was safe as he was backed by some superiors.
Having a lead, Joaquin called Jacob who was in the process of making an obvious business transaction. He tipped him off about him being followed. Not ready for his shady dealings to come to light, Jacob left his illegal business and dashed off in his car to the dismay of Billy and his colleagues.
Joaquin then made a phone call to show his appreciation to the rotten superior for tipping him off. As the call ended the side cheek and attire exposed a CIDG superior as the traitor. Guess the person!
After the failed mission, Billy and his colleagues gathered at Delfin's office to reveal to him about a mile among them. However, the rotten Carreon exhibited his innocent on the subject matter while frustrated Billy accused Chikoy of being the informant.
Chikoy tried to sign his head from the accusations since they were all in the same car and could not possibly have told Joaquin about their mission. Delfin restored order.
In Bilibid, Onyok wanted to inform Acosta about his stay in prison but Jimboy talked him against it. Cardo told Onyok that prison was not a school but a place for adult criminals.
Onyok was not happy that they would not allow him to talk to Acosta so he threw off a tantrum.
Onyok sketched to entertain Cardo and himself. Cardo felt sad that Onyok had to be there with him while he was supposed to be with Flora and play with Markmak. Onyok assured Cardo that he was fine since he was with him.
Meanwhile, Rowena had no other option than to report the disappearance of her son at the precinct after realising Onyok was not with Flora.
Onyok distributed a makeshift card to each inmate asking them to write down all their wishes so that he would stay awoke at night to pray to God for the wish to come true.
A technique, he said was taught by Flora. Julian seconded and liked the positive spirit the kid was introducing.
"Good one there Onyok but I have nothing to wish for."
"How about being free from prison?" Onyok gingered their spirit.
"That's impossible," Jimboy interjected.
"No, it's not! All you have to do is to write down that you want to be free."
"Alright!"
Onyok turns to a skinny inmate who's missing some teeth. "How about you?"
"I can't think of anything."
"Okay. I'll wish that you gain some weight. And also, for all our teeth to grow back."
Cardo and the others laugh at that.
"What about me?" Julian asks.
"Tell me, do you have a family?" Onyok asks.
"I do. But, they don't want to take me back."
"Okay. That's what I'll pray for. For your whole family to welcome you back."
"What about you, Manager?"
Ramil glances at Cardo. "My wish is…to finally be free. You think that's possible?"
"I think so. All you have to do is believe it's possible."
"That is my wish. Now gimme a fist bump."
Rowena takes shelter in a friend's house after her m!serable husband, Marcelo sacked her. Later, she went around searching for her son and ran into Yolly and Elmo, who asked where Onyok was and why she hasn't been answering Flora's calls.
At the de Leon's mansion, Rowena told Flora the truth about Onyok being missing for the past week. Flora questioned and scolded her for the boy's disappearance.
Rowena visited Cardo to inform him about the missing Onyok. Cardo made it clear that he would never give Onyok back if he had another chance, adding that despite the fact that she was the boy's mother, she didn't deserve to be called one.
He called her out for abandoning him again. Rowena lamented as she cried that she was not an irresponsible mother. Cardo ultimately assured her that Onyok was in good hands.
Cardo then relayed the information about his mother's visit to Onyok. Onyok hoped Cardo would not give him away again since he could not bond with Marcelo. Cardo assured him but he told him how he has to get out of prison since it's too dangerous for a kid.
At precinct 8, the good officers together with Jacob as well as the spy of Joaquin. Alyana brought up Don Emilio's issue, revealing that she knew someone who could help them dig out some deep secret about him. A flashback revealed how she had contacted Danilo, her dad's contact in Macau only to find out that he was actually in good terms with her dad.
Billy, Jerome, Vargas and Soriano came to see Cardo in Bilibid. Cardo mentioned how the new Director has been giving him a hard time, as well as his suspicion of the man being one of Joaquin's lackeys.
Assuring him that he wouldn't be staying locked up for long, Billy revealed the tons of information they've gathered that could help with his case. Meanwhile, Joaquin was hounded by Monica a.k.a his latest a**-kisser. The miserable woman still has that disgusting lipstick on.
Miyong brought the guards guarding Cardo's cell some food and in no time, they both have an upset stomach and they leave their posts to go ease themselves.
After a dramatic goodbye, Miyong came to take the Onyok away. Meanwhile, Acosta sent a guard to fetch Miyong so he could bring over what he had asked him to cook for his visitors. Somewhere near the mess hall, Miyong hid Onyok behind a barrel as some guards came to call him for the Christmas party.
"It's a party," Onyok says to himself with excitement. "That means they'll have food." And off he goes.
At camp Crame, Chikoy and Billy settled their differences. Now the team's finally back together. Back in Bilibid, Onyok is mesmerised by the party as well as the presents. He sneaked under the table, grabbed some of the food and began feasting on them.
Meanwhile, Miyong found Onyok missing from where he had left him before. After hiding his bag, he hurriedly brought Acosta his meal and upon spotting the boy, he talked the Director into going ahead to eat his food. Miyong then covered Onyok with his apron and sneaked him away
Having retrieved Onyok's bag, Miyong hid him in a barrel and began pushing it. Some guards stopped and question him and the old man claims that it was food scraps. They ordered him to do what the Director had asked him first before taking out "the trash".
Silently, Onyok was glad that he wouldn't be getting out. Once Miyong returned him to the cell, he excitedly exchanged some fist bumps with the inmates who were also glad to have him back. Cardo is elated despite his eager to get Onyok out .
Joaquin planned to take over the family business with his grandpa having gone into hiding. He soon met up with a messenger from one of the drug lords and tried to talk him into merging their businesses so they'd have an entire continent to supply to.
The messenger, a.k.a Gener reminded him of how his father had been jailed and the numerous times the authorities had raided their meth lab.
"My boss is a businessman too," Gener says. "A cautious one."
Joaquin assured him that he has nothing to worry about since there were others protecting him from the PNP. Gener then agreed to pass on his proposal to his boss. In Bilibid, Julian asked Ramil if he would work for his old boss again once they managed to escape prison, and Ramil said "it's the only way he can pay him back." Jimboy joined the conversation.
"Have you decided yet?" Ramil asks.
"Manager, if I go with you, will I find work out there?"
Julian made a face as Ramil pondered over the question. Joaquin and the General stared at each other.
Source: www.spotonnews.net