Movies
Brothers- Ang Probinsyano Episode 181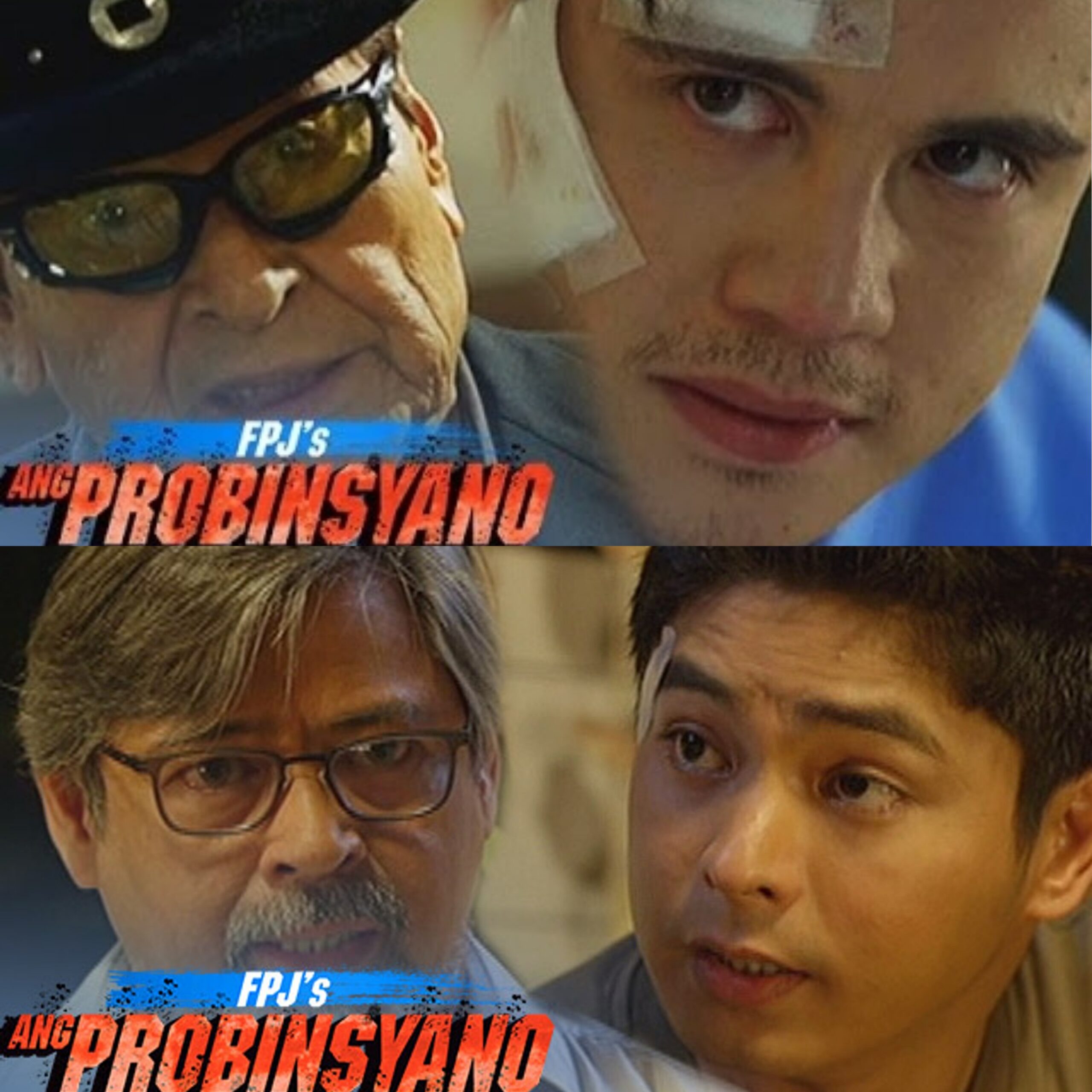 Brothers- Ang Probinsyano Episode 181 Teddy reveals Emilio's secret to Flora and Cardo 
Teddy arrived home, when he alighted from a taxi, he saw so many suspicious people snooping around. They were behaving like they were trading. He had his doubt so he rushed inside with heavy feet, as if being followed.
He went inside the room calling Virgie. He ran to where he kept the pen drive. His wife startled him and he said he felt that there was intruder and would transfer the files on the pen drive to his email.
Unknown to him, there were secret recorder planted in his room for them to listen to all of their conversation.
On the road, the fugitives planned to start life all over away from crimes. Cardo said with the solid evidence he has gathered, he would prove his innocence and wished he would be reinstated to start his old life. He would also send Makmak and Onyok back to school and marry Alyana.
"It's good to dream but I wish I never had to go through all these."
The goons of Romano alerted Arwin that they were ready. They ambushed Cardo and his companions at a certain bridge, in a shoot up fight Cardo and his friends had no choice than to jump off the bridge. Romano was not happy that his targets had narrowly escaped. They made away with the shares of the fugitives.
Meanwhile, the Cebu CIDG police officer called Delfin to confirm that the tip off was true and they were able to intercept some of the drugs. There were many casualties and some bodies were beyond recognition. Delfin told him to relay any information to him if Cardo was one of the casualties.
Monica reported on the pier five incident, she feared Joaquin, her secret lover could be one of the casualties. Verna who watched the news was worried. She called Carreon to ask if Joaquin was okay and Carreon said there was no news about him yet. Flora also cried that she would not be able to take it should something happened to Cardo after a conversation with Delfin. Delfin told her to be hopeful and would get in touch.
Joaquin woke up and wondered where he was. He recalled being shot by Cardo and got agitated removing all the medical equipments from his body.
However, Don Emilio appeared and told him to relax till he gained strength to fight Cardo. Don Emilio followed Joaquin to pier 5, he used a telescope to watch what was happening. After seeing Joaquin shot and fell into the sea he made his allies went to rescue him and was sent to hospital.
Ramil was seriously wounded from the gun shot and lost lots of blood. Cardo and his friends took a risk to send Ramil to the clinic. The receptionist recognising the fugitives alerted the police. Hearing that Ramil bullet was removed, Cardo ran away with him while being followed by the police.
He decided to send Ramil to his hideout where they would be safe for Ramil to recover. The family were still worried. Delfin told Flora that Cardo was not part of the casualties identified. Flora charged him to search for Cardo.
"Ms Pretty if idol takes long I will take care of you, leave it to me I got your back," Paquito told Alyana.
Teddy talked to Jerome concerning Virgie being alone and people were snooping around their house. Jerome told him he would sent his men to keep eyes on the area.
Teddy spoke with Virgie and she said she heard the presence of some people. Teddy told her that there were police outside so she should seek their help. The goons of Jacob tried kidnapping Virgie but the police appeared to save Virgie. Teddy also arrived home.
Jerome made up his mind to send Alyana's parents to Cebu. Alyana was also told same thing and Flora said it would be better for their own safety.
For him not to be linked to the port incident, Joaquin made plans to return to Manila to join the CIDG. Emilio indicated that Cardo might have told Delfin about it, Joaquin said they did not have any evidence against him.
The goons of Jacob arrived with a bad news, he referred to them as morons and was about to shoot them but Carreon intervened on their behalf.
Jerome was at the airport with Alyana's parents and he spoke with Delfin. Delfin advised him to stay alert, adding that Teddy's decision to stay in Cebu was the best.
Jacob was so scared that the evidence Teddy had against Emilio could implicate and expose them. Carreon was rather worried about Joaquin and wanted them to find him. Jacob believed Joaquin was dead since he had not call them. He wanted them to get hold of the evidence against Emilio.
Cardo got home with his friends. Cora and Flora attended to Ramil's wound as it was opened. Ramil was lossing lots of blood. They managed to stop the bleeding.
They asked Cardo about how Ramil got shot, he said he met with Joaquin and he k!lled him. Flora feared Cardo would be blamed for Joaquin's death and he would not be able to clear his name.
On the contrary, Cardo said he has obtained strong evidence against Joaquin. Emilio expressed how much he needed Joaquin on his side to continue with the family's legacy.
Romano decided to take the meth lab from where it was to a new place, believing Cardo and Ramil would sell them out.
Cardo told his friends that it would be better if they wait for Ramil to fully recover for them to make a decision that would be best for everyone since Romano was after their lives. After all that they had been through, Gener could not believe Romano would choose money over them.
Carreon visited Verna to ask of Emilio, Verna said she tried reaching him but could not get him. She believed her father would know where Joaquin was. Carreon said it had been days that they have not heard from Joaquin and believed he might be dead. Verna did not accept untill she sees his body.
Jerome arrived with Teddy, and Cardo learnt about what happened to them in Manila. He was happy that the family were together.
Later, Cardo told them about the solid evidence he has obtained against Joaquin. Teddy now gathered courage to tell the family about the secret he has been keeping all those years.
"It's about Pablo De-Leon."
"A secret about Pablo?" Flora rose.
"Cardo, grandma Flora please forgive me" Teddy begs.
"My family was in danger back then so in order for their safety that is why I kept this for long time."
"I was present when Pablo was murdered."
"I was there when I saw the man who k!lled him."
"Who was it?" Flora interjected.
"It was Don Emilio."
"Emilio?" Flora shed tears:"Teddy how long have you known this?"
"But why didn't you tell us this?"
"We tried to seek justice for my son"
You should have told us sooner Teddy."
"I thought my silence could have assured my family's safety but I was mistaken so now I have made up my mind to testify against Don Emilio."
"Now that Joaquin and Tomas are both gone, we can now fight their family together to put an end to their cruelty, that justice will prevail."
Emilio told Joaquin about k!lling the doctor and the nurses as they could not risk it. The video evidence was played for Cardo and his family to watch. Flora cried while watching.
"Do you know what these people deserved an excruciating death," Cardo said. Flora advised him not to take the law into his own hand.
Verna was disturbed while driving, she lost concentration and almost crashed. She said she had already lost Richil and had to be hopeful that Joaquin was okay.
Cardo asked Alyana why she kept the video from him. Alyana pleaded with Cardo for what her family did but she was scared that revealing it would make Cardo seek for his own justice in his way which in turn would make him lose concentration on finding evidence to exonerate him from the charges levelled against him.
Source: www.spotonnews.net