Hip life legendary, Reggie Rockstone has expressed the need for Ghanaians to respect the traditional form of worshipping.
He stated that before the whites introduced Christianity, the blacks had their unique mode of worshipping and underscored the need for people to regard  and respect traditional powers.
Speaking exclusively to spotonnews.net in Accra yesterday, the hip life grandpapa indicated that many blacks had abandoned their custom to embrace the foreign one, stressing that this has created new impression about traditional worship.
He noted that the current form of worshipping has made many Ghanaians view traditional form of protection and worshipping as satanic.
According to him, artistes who seek for spiritual protection to enhance their musical career through the traditional means, popularly called "juju" are far not from wrong.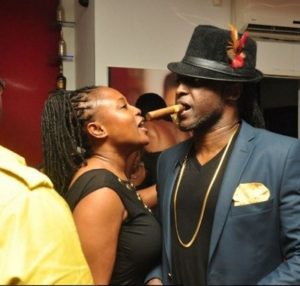 The "11 11" hit maker maintained that juju is a spiritual worshipping and musicians who believed in that supernatural powers seek for its protection.
Answering whether VVIP group also believed in that powers, he explained that VVIP believe in the power of Almighty God and they always cleave to him for guidance and protection.
"Before VVIP perform on stage we pray to God but that does not mean I should disrespect traditional worship," the artiste said.
He however, promised VVIP's commitment in jamming Ghanaians with great songs and explained that their inability to produce tracks was as a result of family issues.
"We are working on new tracks so fans and music lovers should watch out for VVIP," the god father of hip life stated.
BY JOYCELINE NATALLY CUDJOE