Multi hit maker, Kofi Kinaata has condemned the manner in which people suppress others all in the name of religion.
According to him, religion destroyed relationship People supposed to have with their maker, saying religion has done worse than making man walk in accordance with the will of God.
Speaking in a media interview, the 'Things fall apart" hit maker explained that religion is man made and brings about disunity.
"God is not a Christian, God is not a religion, God is God, we humans brought religion," he said.
Kofi Kinaata said serving God was supposed to join all mankind together and establish love among them, adding that the contrary is what the world is experiencing.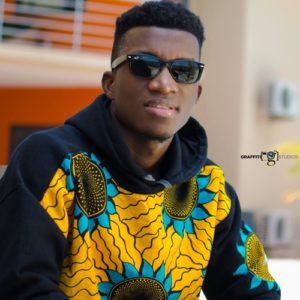 He stated that God would not judge the people based on their religious nature but how well they were able to relate with each other and doing the will of God.
The Fantse singer called on humans to establish good relationship  with God, worship him with good heart and profess his good will to the world.
He however established that he believes in the existence of God and do have personal relationship with him without any religious means.
BY JOYCELINE NATALLY CUDJOE