Movies
Now and Forever Episode 55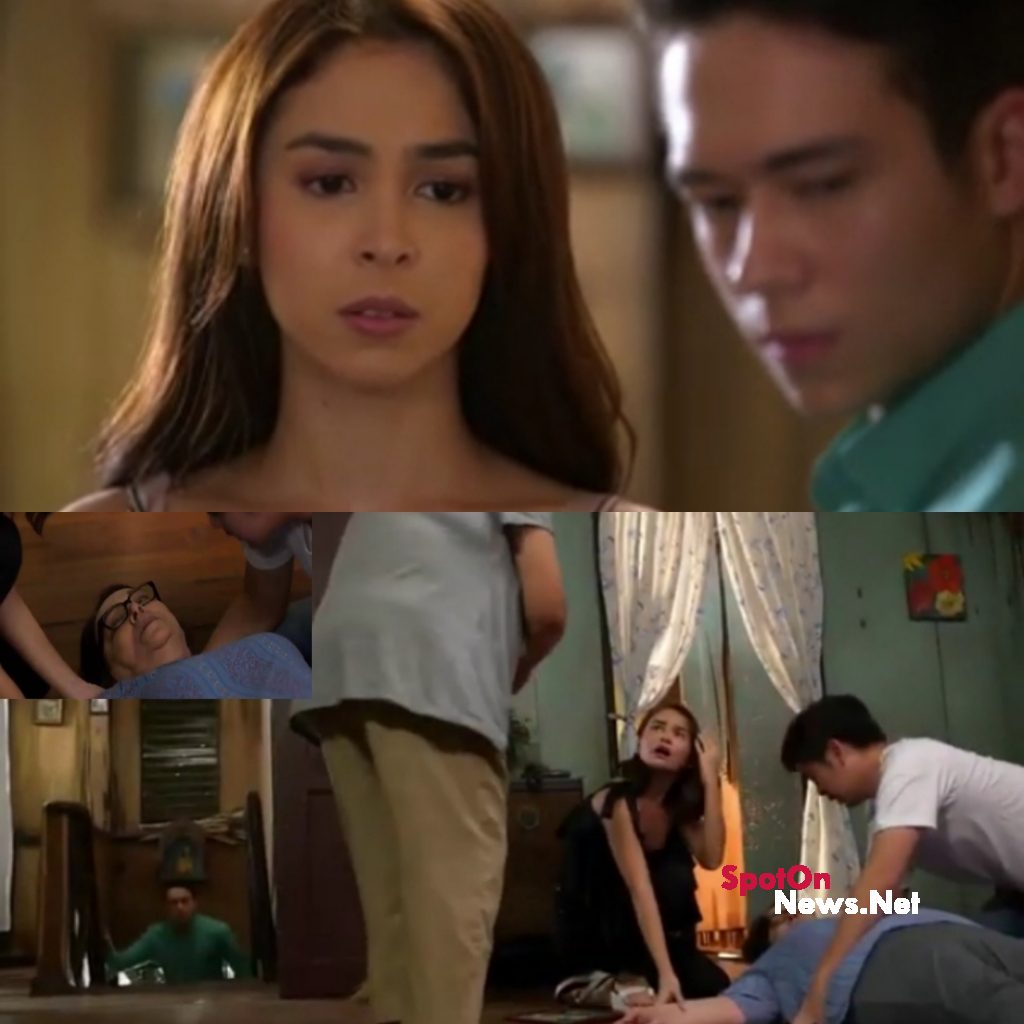 Now and Forever Episode 55 Carmen collapses over poor living condition
Eva kept on to convince Inno to accept the Saavedra deal. Inno however told her that he did not refuse the contract because they shared a past but due to the fact that he was a Cortes and the offer was from the Saavedra.
Roxanne arrived and Inno placed his hand on her to make Eva jealous. He asked her to leave since they were busy. Roxanne told Eva that they would consider her offer and Inno argued with her since he had already declined. Roxanne told him that she had a say too as his partner.
Carmen's care giver came rushing down the stairs to tell Inno that his grandmother collapsed. Inno and Roxanne rushed upstairs while Oliver got out of his car. He went upstairs too and Eva followed.
They did not go inside the room but they heard Inno asking about what happened. The caregiver said that Carmen was complaining about the heat before she collapsed. Inno got Carmen up and laid her on the couch.
He told the caregiver to have all the fans pointed at Carmen since she suffered from heat stroke. He called a doctor and asked him to come and check Carmen.
Carmen woke up so Oliver told Eva that they should leave. Eva asked that they stay a little longer in case Inno needed their help. Inno ignored them and was not happy to see that they were still lingering around.
Roxanne asked him to talk to them as they would not leave. Eva told Inno to think about the offer, she said he needed the money to take care of his grandmother. Inno said he could handle it and told Eva and Oliver to go. Oliver told Eva it was no use since they had tried their best. Oliver then left with Eva.
When the doctor arrived, he told Inno that Carmen needed to be admitted to the hospital so that they could monitor her condition. Carmen refused since it would put more pressure on Inno and they did not have the money. She therefore asked the doctor for a subscription.
The doctor therefore suggested that they get a personal nurse to take care of Carmen. Inno told Carmen not to worry since he would make sure to get her the nurse she needed.
Inno tried calling his clients to increase their orders. He borrowed money from them but could not get anything. Roxanne was upset with him for refusing Eva's offer when he clearly needed the money.
Inno said he refused the offer since it came from Saavedra. Roxanne argued that Cortes Jewellery was now gone and there was no reason for him to stay loyal.
She implied that it was because of Eva that Inno refused the offer but he denied it, adding that he was over it. Roxanne therefore said there was no reason Inno had to refuse.
Eva was worried about telling Mariel about Inno refusing their offer.
Mariel however called to tell Eva the good news that Inno had agreed to the deal and they would be meeting him later to discuss the details. Oliver commented that Roxanne must have been able to convince Inno to take the offer.
Eva, Oliver and Mariel met up with Inno and Roxanne to talk about their partnership. They agreed to have the designs ready in a week before Eva had to return to the US.
They booked a getaway location away from the city so that they could work on the designs as fast as possible. Mariel entrusted Eva to Oliver and told him to keep her safe.
They booked two cabanas; one for the guys and the other for the ladies but Inno said he wanted to share his with Roxanne. Oliver wanted to book a separate one but Eva said it was fine if the two of them share as well. Inno went ahead to their cabana and called Roxanne over to see their bed.
Eva called Queenie to tell her about how chummy Inno and Roxanne were with each other. Queenie told her that Inno was only trying to make her jealous.
Meanwhile, Abel tried locating Daniel, the person Adessa had been talking about but could not find anything since they did not even have a last name to go by. Adessa did not stop mentioning him, saying that she needed to talk to him.
Later in the evening, Eva went outside to work on her designs. Inno saw her and played around with Roxanne to disturb her. Roxanne made dinner for the two of them while Oliver prepared his dinner with Eva.
Roxanne wanted them to eat together but Oli refused and said he wanted some quality time with Eva. Inno chatted with Roxanne but could not stop glancing at Eva.
As they ate, Inno spoon fed Roxanne and Oliver could not stop gushing about how adorable the two of them looked. Eva said she was not hungry and went back inside the cabana.
Oliver followed her there, leaving Inno alone with Roxanne. Roxanne asked Inno if it hurt for him to see that Eva was unaffected with his antics of trying to make her jealous. Inno cut her off since he did not want to talk about it and went inside their cabana.
Source: www.spotonnews.net